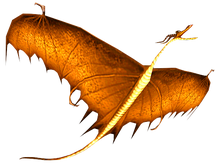 Hi ~ !
I'm Kaybi, I'm 22 and I love everything about the Dreamworks' Dragons franchise
I've seen all the series, shorts and both movies (hoping for HTTYD3 soon!)
I love playing Rise of Berk and School of Dragons <3
Feel free to message me about anything :D
My favorite Dragon species is the Boneknapper, I just love them because they're interesting, and purple is one of my favorite colors so Boneshedder is my all time favorite <3
I think they should make a premium Boneknapper!
Of course I also like:
My favorite pages